Meeting Planner Toolkit
These ready-made materials can help promote the Anchorage meeting, build interest and boost attendance for your meeting or event. Each of these elements has been designed to meet your marketing needs and boost interest in the Anchorage meeting. Ready to get started? Contact us to customize with your logo, event name, dates and information.
Anchorage Articles
Find the right words on Anchorage for any season. These documents contain locally written, expert advice on things to see and do in Anchorage.
Banner Ads
Save the date! Pick the ad size and subject matter that best suits your meeting. Add your dates and logo to these banner ads (300x250 or 728x90).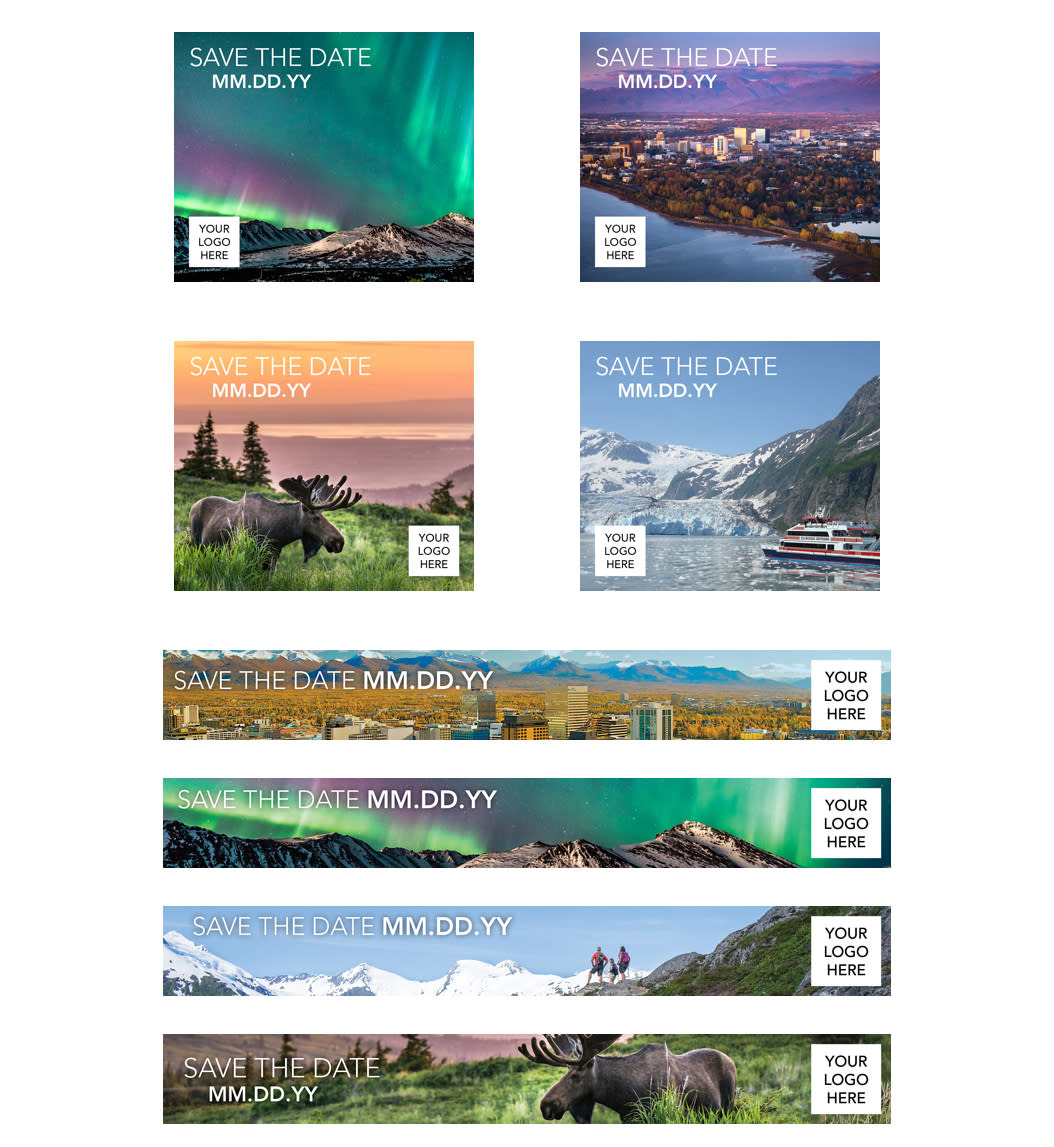 Photos and Video
Visit Anchorage also has an extensive library of destination images for use in promoting the Anchorage meeting. Register, browse the gallery, and download your favorites. Registration is free and instant. Find Anchorage images.
Attendance Promoter Flyers
Add your logo and meeting information to these professional, pre-prepared flyers. Print and distribute them to your membership or registered delegates to inform and entertain.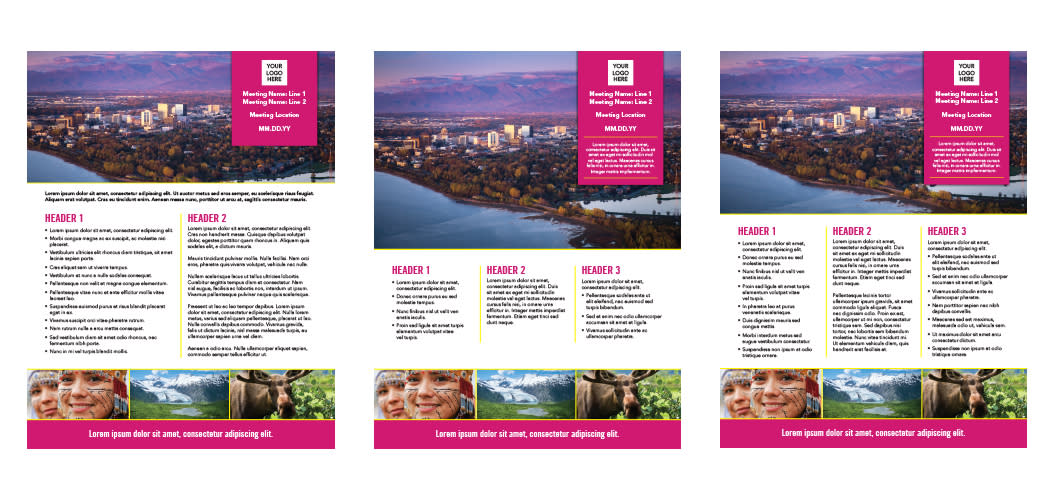 Postcards
Print and mail these postcards to your attendees and get them excited about visiting Anchorage.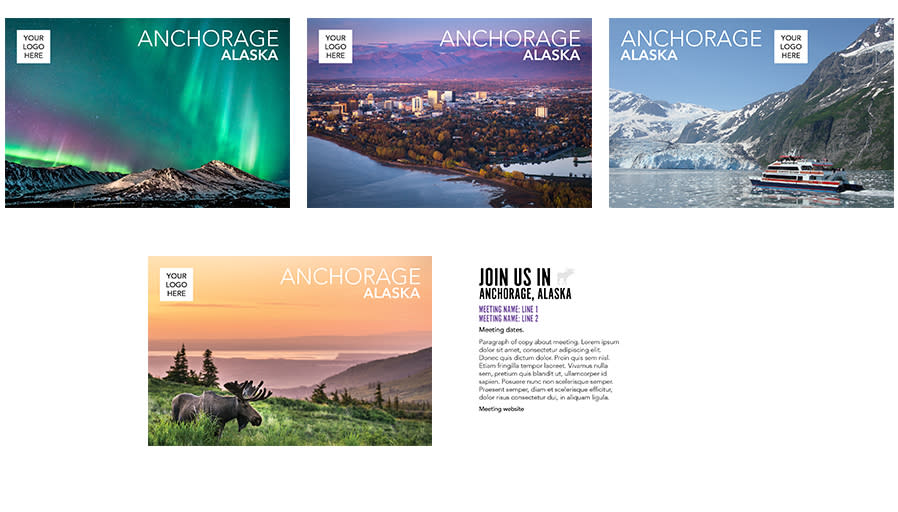 Email Graphics
Send a "save the date" postcard email. Or include a meeting reminder with every email by adding custom graphics to your signature line.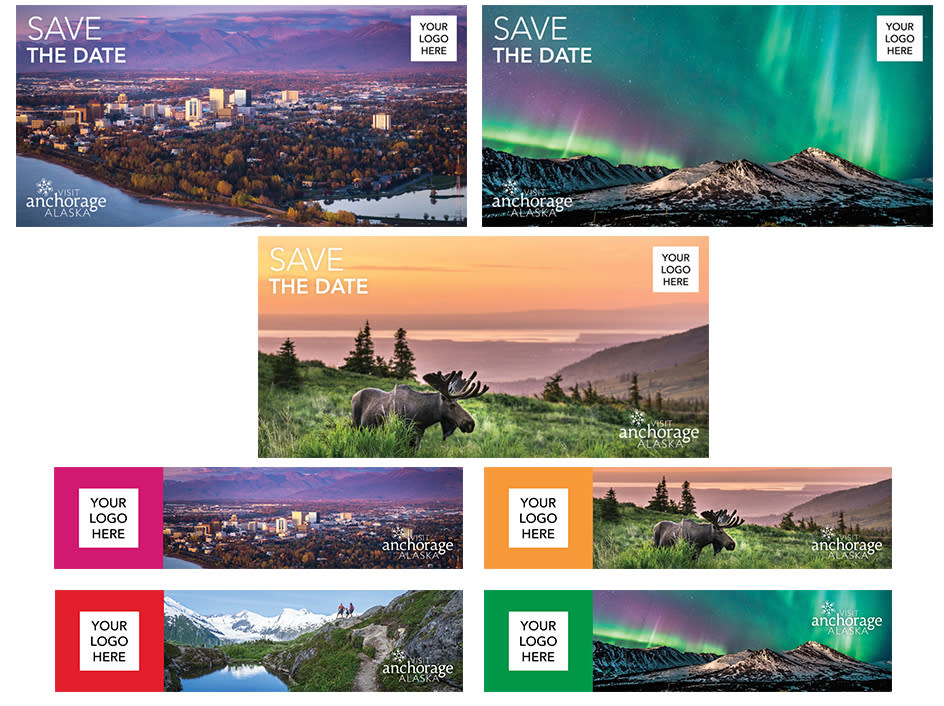 Microsites
These destination web pages can be built and tailored to include relevant travel information, spare time activities, dining suggestions and shopping info.
Contact us to discuss the possibilities; let's get started!
If you have questions, want to learn more or are ready to get started, the convention sales team at Visit...
The staff at Visit Anchorage is seasoned, savvy and standing by to make your meeting a success.
Visit Anchorage offers meeting planners and promoters booked for Anchorage high-resolution images and...