6 ways to enjoy Anchorage from a (social) distance
As Anchorage joins cities around the world working to slow the spread of COVID-19, there are still ample opportunities to enjoy everything our community has to offer — celebrating nature, enjoying Alaska art and culture, and supporting local businesses while following emergency orders and the public health recommendations of the CDC.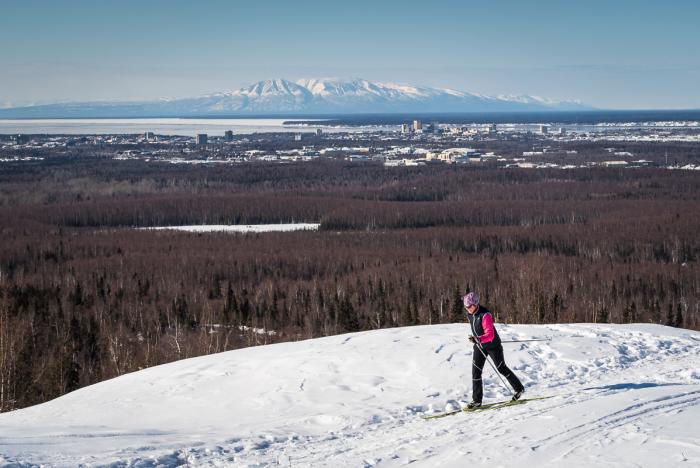 ​
1) Hit the trails: With hundreds of miles of trails running across Anchorage and throughout Chugach State Park, it's easy to enjoy some fresh air and city scenery while keeping others at a safe distance. Visit the Eagle River Nature Center trails for valley views, break out the skis or bikes to explore a secluded urban greenbelt, or head for the hills to stretch your legs in one of Alaska's largest state parks. 
2) Shop small: Find your favorite local retailer and buy gifts for loved ones online. Anchorage businesses offer everything from birch syrup to handmade soaps, and you can shop — and support the local economy — from the comfort of your own home.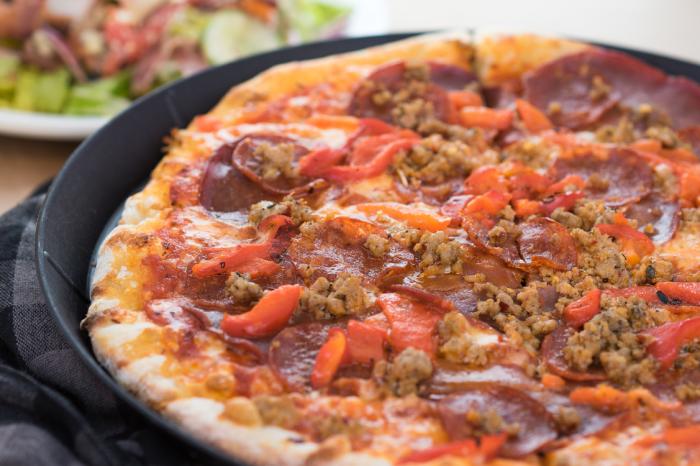 3) Fill up on local flavor: Try an Alaska-grown recipe from a local newspaper, food blog, cookbook, or the U.S. Fish and Wildlife Service. Feeling extra adventurous? Take a dive into Alaska's Digital Archives and attempt to recreate a meal from a historic Alaska steamship, like this 1937 menu from the S.S. Alaska. Or order lunchtime burgers to go, take home a pizza for dinner, fill up a growler at a neighborhood brewery, and pick up dessert from your favorite Anchorage bakery or sweet shop. 
4) Tune in to a virtual concert or live-streamed storytime: Large group gatherings may be postponed for now, but you can still enjoy original Alaska tunes and stories online via your favorite streaming and download platforms. Some groups — like Anchorage-based Medium Build — have live-streamed concerts. Both the Alaska Native Heritage Center and the Anchorage Public Library also offer virtual live storytelling and storytime events.
5) Visit a museum — virtually: Browse the Smithsonian Institute's Alaska Native Collections, or explore other select Anchorage Museum exhibits online. While the museums might be physically closed, access to Alaska's history, art, and culture is still just a few clicks away.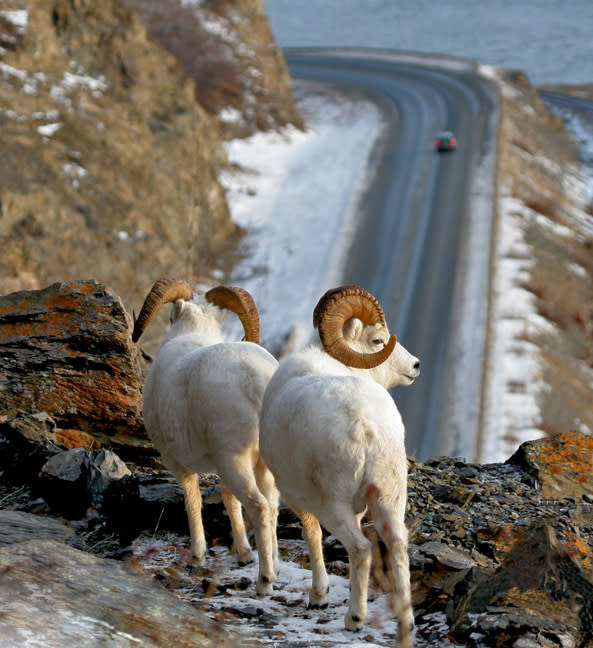 6) Plan for a future trip: Research railroad trips and glacier cruises, take a virtual tour or browse a photo gallery, and plan the perfect future adventure with the help of our Visitors Guide, local blog, and other online resources. Present plans might be postponed, but don't let that derail your future travel dreams — explore Anchorage.net and start building your bucket list.